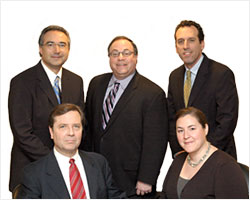 Our attorneys combine large firm experience with pragmatism and efficiency.
The lawyers at Goldman Gruder & Woods are at the forefront of their respective fields of practice. We divide our Connecticut-based law firm into seven (7) practice areas: Business and Corporate Law, Litigation (including Appellate Advocacy), Real Estate Law, Default Solutions, Estate Planning/Probate, Health Care Law, and Education/Children's Rights Law.
Although many matters require interdisciplinary skills, our attorneys have the skills and experience necessary to handle clients' matters without our having to assign multiple lawyers to the same tasks. This not only economizes on fees but also ensures that the attorney handling the matter is familiar with all the salient facts.